Hi everyone, I was really pround that Addie choose my pallette for this new
blog train from CSD forum
. Here was my submission for her:
i used to do some jewels with pearls...so it's my creation..but i had tos top with my fisrt daughter...and change my hobby. I started to scrap. It take less place at home and it's less dangerous than a mess on a table with a lot of little things that a baby can eat.
Here is my part, freebie for you!!!
Let get some inspiration with those beauties from by CT's Ladies!!!! Thank you so much

here are the other stop!!
Blog List:
-------------------------------------
PMarie
Blog :
http://petitemariedesigns.blogspot.com/
-------------------------------------
Kakleidesigns:
Blog:
http://kakleidesigns.blogspot.com/
-------------------------------------
Graphics by Pokadot

BLOG:
http://graphicsbypokadot.blogspot.com/
-------------------------------------
Dhariana Scraps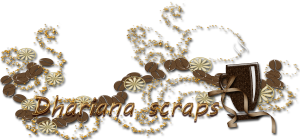 BLOG:
http://dharianascraps.blogspot.com/
-------------------------------------
Scrap'Angie
BLOG:
http://scrapangie.blogspot.com/
-------------------------------------
Sugarbutt Designs (Jenn Stamper)
BLOG:
www.sugarbuttdesigns.com
-------------------------------------
The Brown Owl
BLOG:
http://brownowlscrapping.blogspot.com/
-------------------------------------
ChrisMScraps
BLOG:
http://christinesdigitalentstudio.blogspot.com/
-------------------------------------
Just Simple Papers
BLOG:
http://justsimplepapers.blogspot.com/
-------------------------------------
Dillie's Designs
BLOG:
http://dilliehannah.blogspot.com/
-------------------------------------
Axi & Nanet design/nanet
BLOG:
http://nanetka.blogspot.com/
-------------------------------------
Jessicas Sweet Nothings

BLOG:
http://jessicassweetnothings.blogspot.com
-------------------------------------
EMS Arts
BLOG:
http://emsarts.blogspot.com/
Bon scrap à tous et toutes. N'oubliez pas le petit commentaire qui fait toujours plaisir. Great scrapping. Don't miss to post some comments...I love them!! Vote for me: